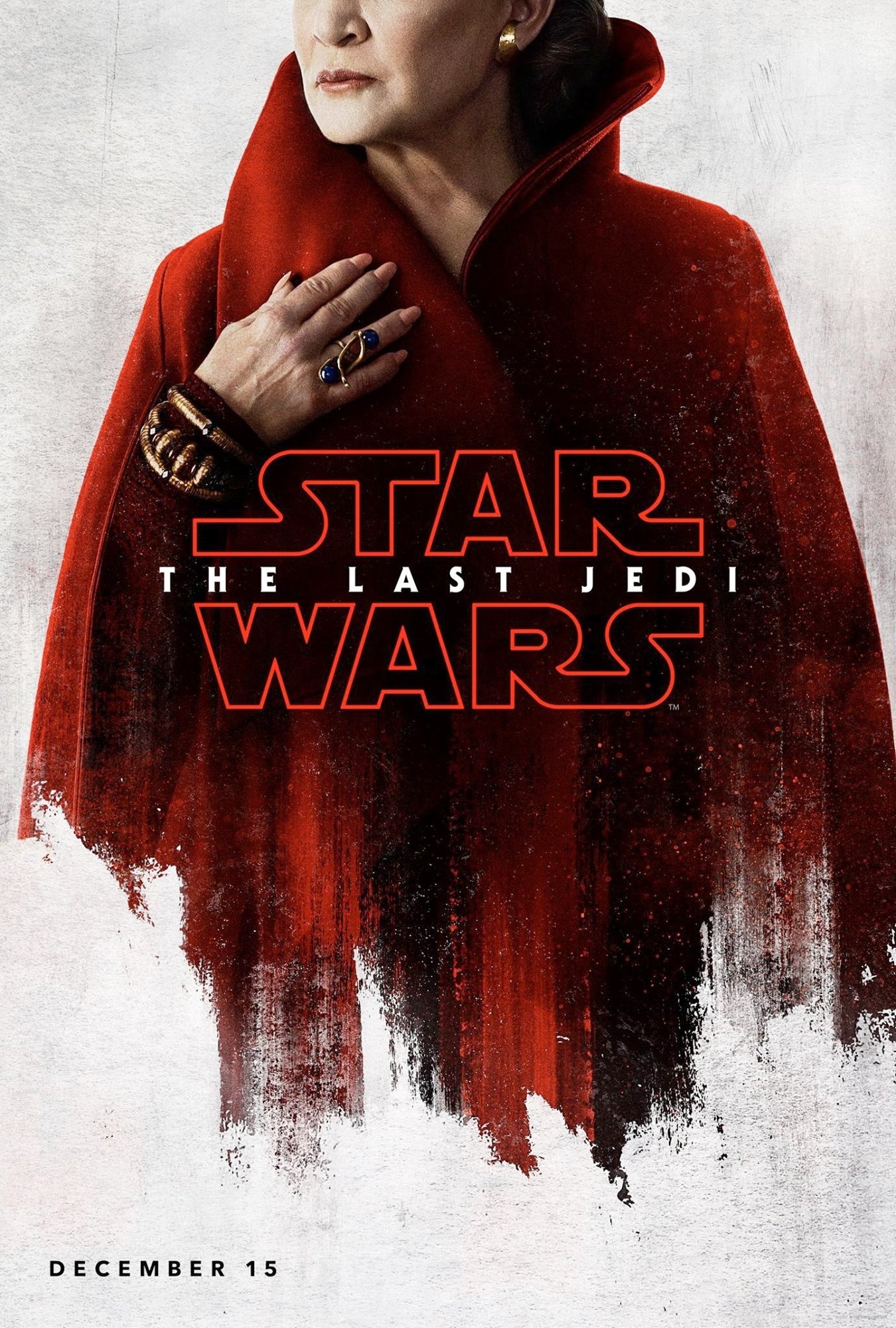 Love to see these little indies around the holidays.
Rey (Daisy Ridley) develops her newly discovered abilities with the guidance of Luke Skywalker (Mark Hamill), who is unsettled by the strength of her powers. Meanwhile, the Resistance prepares to do battle with the First Order.
First things first, reviewing Star Wars is a lot like reviewing the air, or water: It doesn't really matter, because people already love it and everyone has a thousand opinions on it. That's why, with the Force Awakens, I sort of stayed back, gave it a week, put my review out and watched as the haters came out to hate, the lovers came out to love, and the moderates just stay put. Why? Because it's Star Wars – some people love it, some people hate it, and some, such as myself, like it when the movies are good.
And with the Last Jedi, trust me, it's good, hence why my review is out today and not just another week from now.
Why? Because there's actually something to really go on and on about and that's the Last Jedi is the best in a long while and feels like the opportunity where the die-hards either put-up, or shut-up. It's one of the rare studio-flicks of a blockbuster, billion-dollar hit that not only feels accessible to everyone, but also tests what some people love about the franchise in the first place. Meaning, it's a little dark, a little light, a little weird, a little scary, a little action-packed, a little steeped-in its own world, and it's also a little nuts.
But most of all, it's fun, exciting, thrilling, and honestly, I never use this term, but "epic".
And why? Because the powers that be at Disney decided to take a chance on one of our most promising and interesting sci-fi directors with Rian Johnson, who not just wrote the script, directed it, but also fought long and hard for his vision. And it clearly shows; almost every frame has a certain bit of beauty to it that it's as if every shot could be an iconic image, plastered on fanboy's walls by the summer, or in the next decade. Johnson himself seems like a fanboy, but doesn't just rely on cheap tricks, like call-backs, Easter-eggs, references, or even in-jokes that sometimes, make most franchises a little too winky and meta; trust me, they're all there, but they don't over-power the material.
And it's why the Last Jedi is as incredibly compelling as it is – it deals with everything we know, love, appreciate, and sometimes get annoyed by with Star Wars, but sort of turns it on its head. Whereas the Force Awakens was a bit of a refresher and reminder that people can have faith in this franchise once more, the Last Jedi proves that you should most definitely have faith in this franchise, love it, hold it tight, and never let it go. It's the right kind of mainstream-entertainment that feels like it was made with a lot of people's pockets in mind, but also feels a little dangerous, because it isn't afraid to take certain steps that most franchises at this point in time, would back away from, or not even think about.
Once again, sounds a little vague, but that's only because the more surprised you are by what happens, the better.
Then again, the movie doesn't get by on shocks, twists, turns and surprises, but mostly, entertainment in the purest sense. It's big, bright, loud, and expensive-looking, but it's also sometimes sweet, small, dramatic, and touching. It can also be silly, random, and seemingly throwing everything at the wall and seeing what sticks, but it also feels perfectly thought-out, smart, and a step above and beyond what we usually get with mainstream-fare. And oh yeah, it's a love letter to the franchise itself, the characters, the connections, the relationships, the galaxy itself, the history, the exposition, and the craziness of it all, but also, a reminder that this franchise will continue to go on, get better, bring in more interesting characters, better actors, and definitely never, ever forget to remind us to have fun, love it all, and not get too caught-up in what all the naysayers do and, uhm, say.
Once again, I'm talking about Star Wars here, people. And I am definitely happy to say that my cynical, angry and depressed soul is back to loving it all over again. I'm glad to be 24, but I'm also glad to feel like a kid again.
Let's hope that feeling sticks around and stays. God. This franchise is dangerous.
Consensus: Though it's steeped in already so much pathos and nostalgia to begin with, the Last Jedi is an exhilarating, action-packed, fun, emotional, and most importantly, epic installment that further makes the case for why we still need Star Wars in our lives.
9 / 10
Photos Courtesy of: Walt Disney Pictures