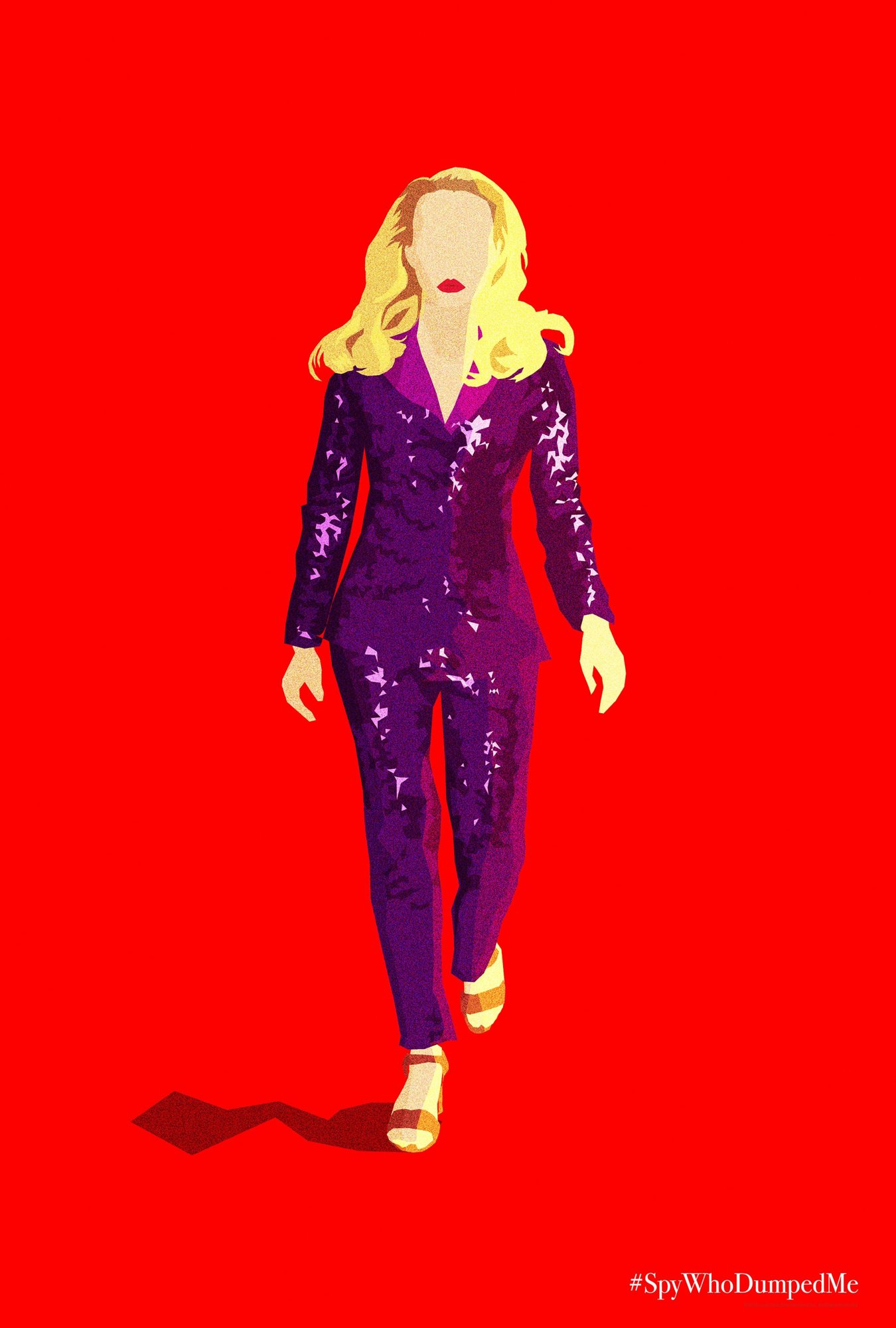 Crazy how much time spies have in between all of the action and adventure, to still shag.
It's Audrey (Mila Kunis)'s birthday, but it's not a very happy one that calls for celebration. Her boyfriend, Drew (Justin Theroux), and her just broke-up through text and it's been leaving her sad, lonely and a little depressed. However, have no fear because her best friend, Morgan (Kate McKinnon), comes in to save the day, bring the laughs, and hope to cheer Audrey up, even though she's awfully down in the dumps. But that all changes when they're snatched-up by the FBI and told that this Drew-fella, was in fact a spy and that they need him because of some priceless information he has. While Audrey and Morgan have no clue what they're doing, they decide to throw themselves head-on into this investigation and are more than up to the task of shooting, running, fighting, yelling, lying, cheating, stealing, and killing.
Oh wait, what? Killing?
But isn't this supposed to be a fun, light and somewhat frothy comedy?
Well actually, yeah, but the Spy Who Dumped Me doesn't quite get to that point. Mostly, it handles both its comedy and its action separately, expecting to attack both genres with full aggression and vigor, and expecting them both to come together and meld perfectly like a little melting-pot. But that's not what happens; the action is too serious, deadly and jarring, whereas the comedy, as funny as it can sometimes be, feels like a random afterthought that those behind the scenes felt they needed.
And when you have Kate McKinnon and Mila Kunis in the lead-roles, then yeah, it makes sense to have lots and lots of comedy, but even here, some of the bits just feel like overkill. Even McKinnon, who can't do anything in her life without bringing out at least a chuckle from an audience, still feels like she's stuck in another movie that has no clue what to do with her, or what to make sense of – their plan is to just put the camera in front of her and just let her roll. It does get laughs, of course, but it's hard to get too many laughs out of a character who doesn't really make any sense, as long as you're just focusing on who plays them.
And oh yeah, Mila Kunis is charming as per usual. But like I said before, the Spy Who Dumped Me, despite being directed and co-written by a woman (Susanna Fogel), still doesn't know what to do with these characters, or how to make them work amongst all of this violence and craziness. Which isn't to say that the action isn't serviceable, because it is – but it's just so surprisingly mean and gratuitous, that after awhile, the jokes just don't sort of land. It's already too late because you're thinking of the dozen or so random dead people just lying there, where all of the action took place.
Should I think about stuff like this while watching a fun, light, and frothy comedy? Nope, but such is the case with the Spy Who Dumped Me.
Consensus: Even with two very likable leads, the Spy Who Dumped Me just never fully comes together as an action-comedy, that is both exciting and hilarious.
5 / 10
Photos Courtesy of: Lionsgate