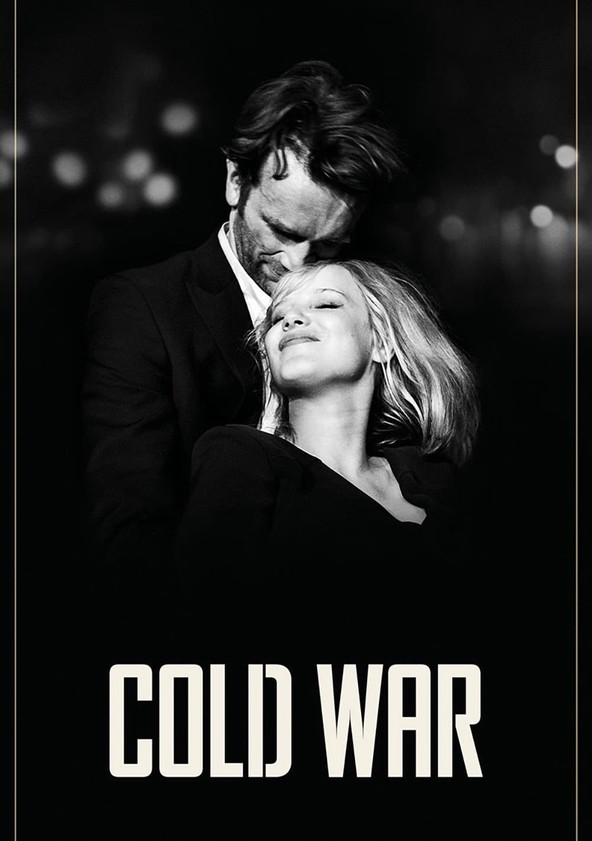 Love is cold. Ice, cold.
It's Poland in the 1950's, which means that it's during the Cold War and times are tough for everyone involved. And it's around this time that Zula (Joanna Kulig) and Wiktor (Tomasz Kot) meet and eventually, fall in love. She's an actress who catches his eye when she blows him away during an audition for the opera that he's created himself. At this point in his life, Wiktor is a pretty big deal in Poland, which makes him a little popular among the who's who of Poland during this time, but at the same time, also puts him on the radar of some very important and powerful people who can tell him what to do, whenever they see fit. But Wiktor and Zula, throughout the years, continue to hold on their affair, even though they fight, f**k, break-up, get back together, get serious, keep it casual, and try their best to keep in touch, even when it seems like they are literally millions and millions miles a part.
Cold War is no doubt a powerfully beautiful movie that also can't help but feel a little slight because of how long it is. At barely just 90-minutes, Cold War brings us closer to these characters, their passion, why they matter, and just about everything else going around them, but it almost feels like there's another ten or so minutes that could have absolutely tied the perfect ribbon on top of it all. Call this a petty critique, sure, but it's hard not to feel like a little something's missing, even especially when you're ready for more and left with nothing.
Still, it's a pretty good movie, which I may have to continue stating throughout this whole post, due to the near-unanimous praise it seems to be getting from everyone. And it's hard not to be impressed by Cold War and what writer/director Paweł Pawlikowski is able to do: take a small, intimidate affair, and tell it over the years, with political intrigue, and make it feel like something so much more than just two people coming together and having hot, steamy sex. It's a movie about finding that special someone, no matter where you are, or whatever the hell's going on around you, especially when the rest of the world seems to be fighting against you.
In a way, Pawlikowski did the same thing in Last Resort, over two decades ago, but here, he's got a much bigger scale, which in turn means better production-values and every bit of that shows. The black-and-white cinematography, for one, is some of the most beautiful and lush I've ever seen (especially for digital); every set feels real, raw, and authentic; and even the surprisingly nostalgic notes somehow work. Remember those good old days where if you didn't found out where that special someone moved to, you never talked to them again and just had to depend on chance encounters?
Yeah, great times!
But Cold War plays around with that idea and through both of these characters, both played incredibly well by Kulig and Kot. Kulig is especially the stand-out as she allows us to see her when she's young, eager and a little brash, to then becoming older, more angry, and less pleasant, yet still commanding the screen every chance she's get. There's something about the way Pawlikowski films her to where you can tell he loves the energy to the camera and because of that, she's absolutely hard to take your eyes off of. And even though he doesn't have that showy of a performance, Kot's still very good in allowing us to care about this cool, suave, and rather sophisticated dude, even if there are some times where you wonder, "why does she even want him?"
Then you see him put his black jacket on, throw the shades on, and light-up a cigarette, and realize, "Oh wait, it's because he's super cool. Never mind."
Right? Just me?
Consensus: As short as it maybe shouldn't have been, Cold War takes its decade-spanning romance and makes it a compelling, heartfelt, and rather emotional trip through everywhere and anywhere.
8 / 10
Photos Courtesy of: Amazon Studios